2
About This File
Revo_Nozzle_Skirt
A Revo nozzle box hidden in a Voron Trident skirt.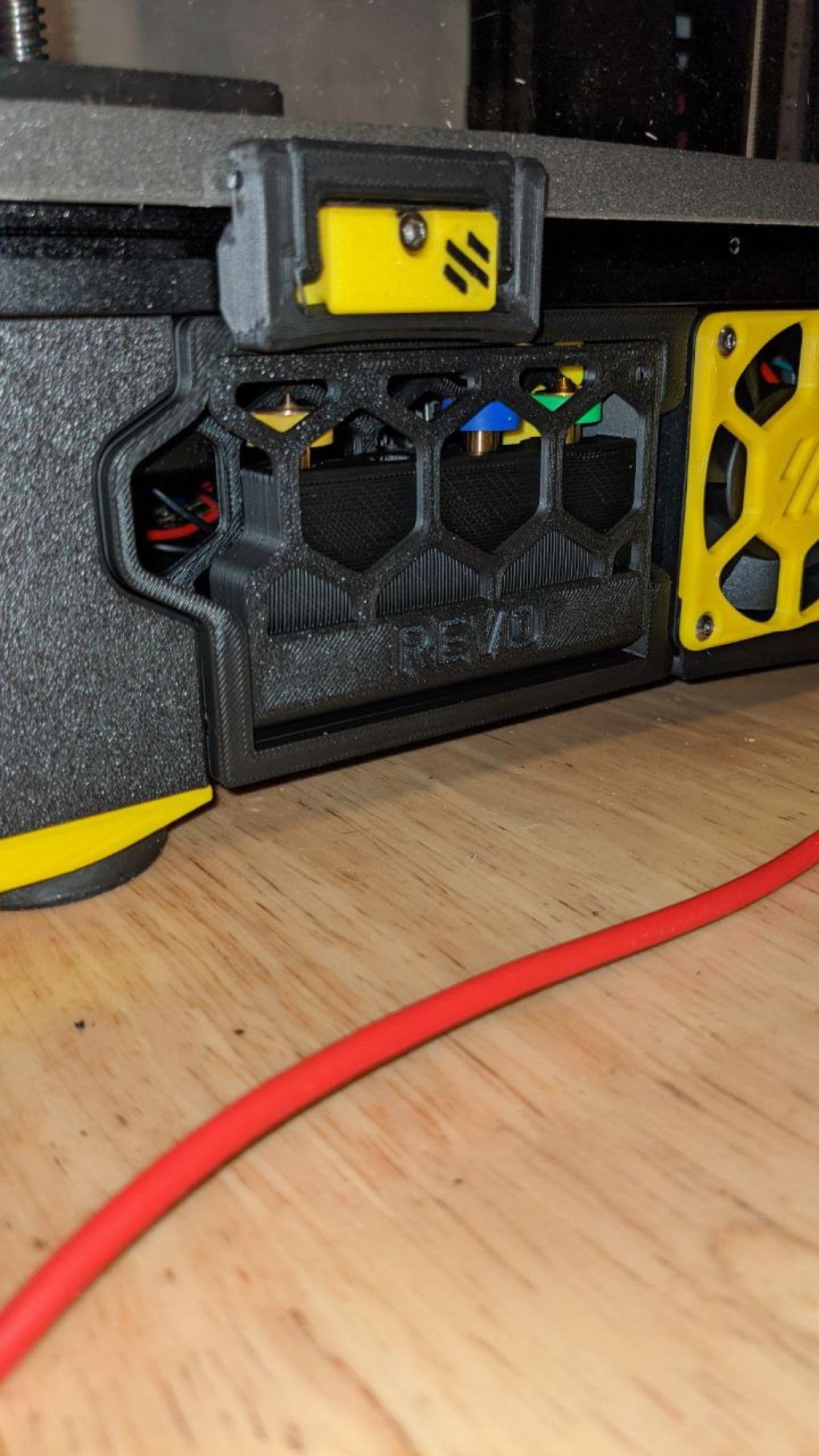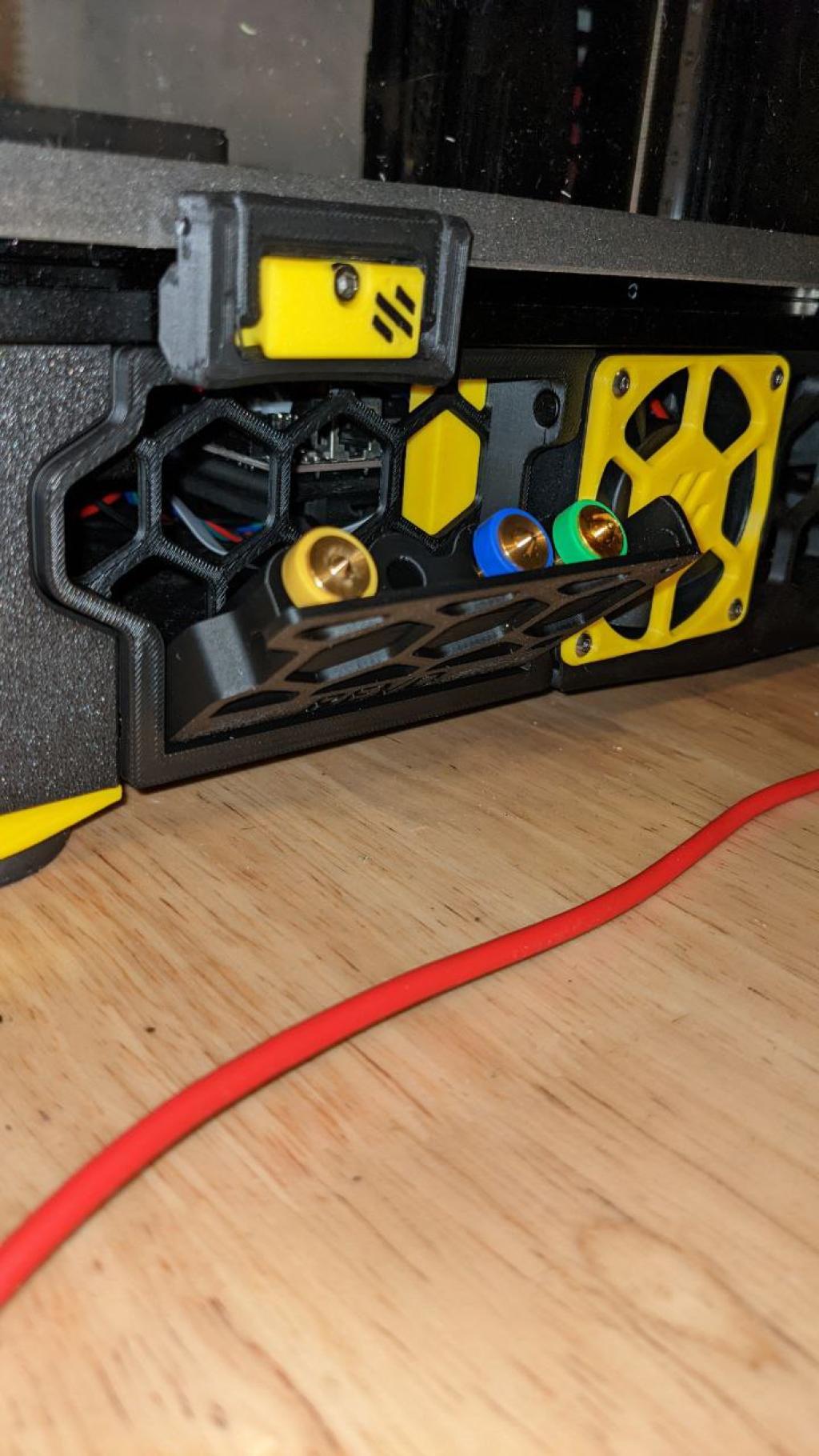 Compatible with 250/300/350 Tridents.
250 - 2 Nozzles each
300 - 4 Nozzles each
350 - 5 Nozzles each
Bill Of Materials
2x 6mm x 3mm Round Magnet
2x M3 Heat-set insert
2x M3x8 BHCS
Instructions
Print a Skirt and Nozzle Holder the appropriate size for your printer. the A version is for the front-left and back-right corners. and the B version is for the other 2 corners.
install the 2 heat-set inserts into the ends of nozzle-holder part.
install 1 magnet in the skirt, and one in the nozzle-holder such that they attract eachother when the door is installed.
insert the nozzle holder into the skirt and fasten with 2 M3x8 BHCS
Remove the stock skirt piece from your trident and install the new one in it's place.