About This File
# M4 Mod For V0 This mod lets you mount a Mobius 4 on a Voron 0.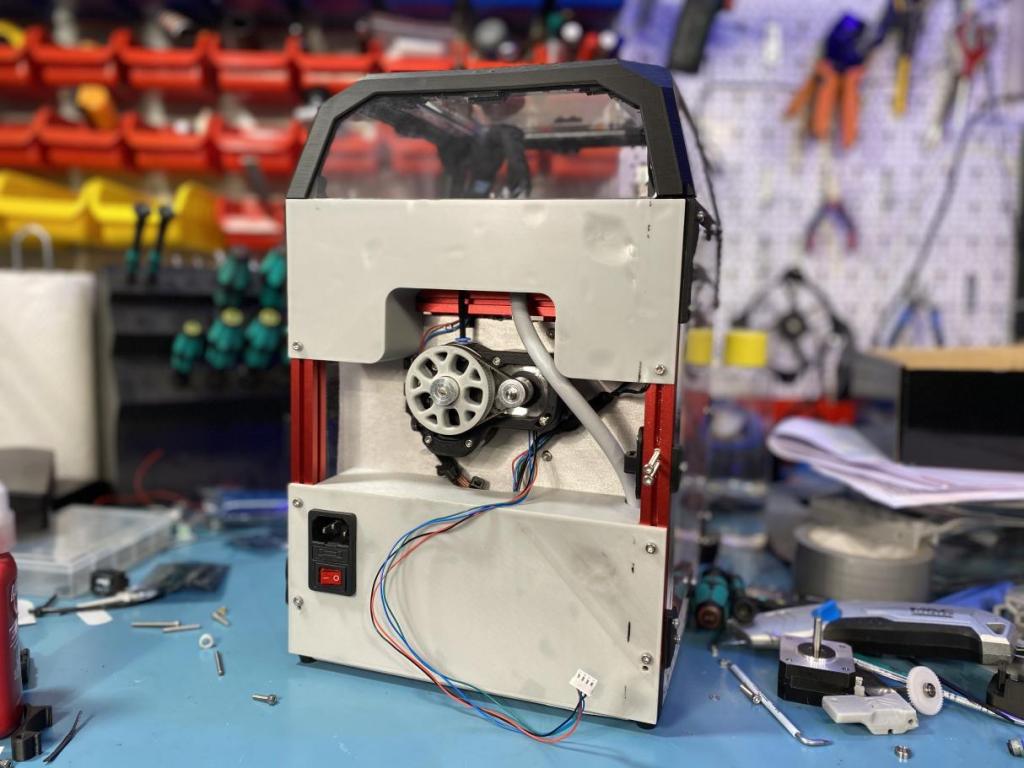 This mod will interfere with the rear panel if you use the printed 80T idler. Alternatives are either using the Powge Voron 80T pulley, or using my no rear panel mod.
I wrote a manual for assembly. You can find that here.
Printed Parts Needed in M4 Files
You need both .stl files included in the mod folder, also you need:
main_body_mirror.stl
latch_shuttle.stl
[a]_latch.stl
[a]_guidler_mirror.stl
[a]_5x4mm_spacer.stl
Confirmed Motors That Work
I will edit this list if more motors are confirmed working.
Confirmed Motors That Don't Work
Tevo Titan Pancake Motor
LDO High Temp 0.9 Motor LDO-42STH25-1404MAH