4
About This File
BTT Smart Filament Motion Sensor mounts
Overview
I always liked the motion sensor on my original Prusa MK3 and was very disappointed when they switched to a mechanical solution that cannot detect motion on the MK3S. So I was pleased to see that Big Tree Tech picked up the idea and even improved the reliability. The MK3 had an optical sensor that tried to detect the filament itself which caused some issues with some type/colour of filament. In the BTT sensor the filament drives a wheel that is then detected by an optical sensor. I did not want to add more weight to my x-carriage, so I designed the mount for the extrusion profiles, outside the printer housing.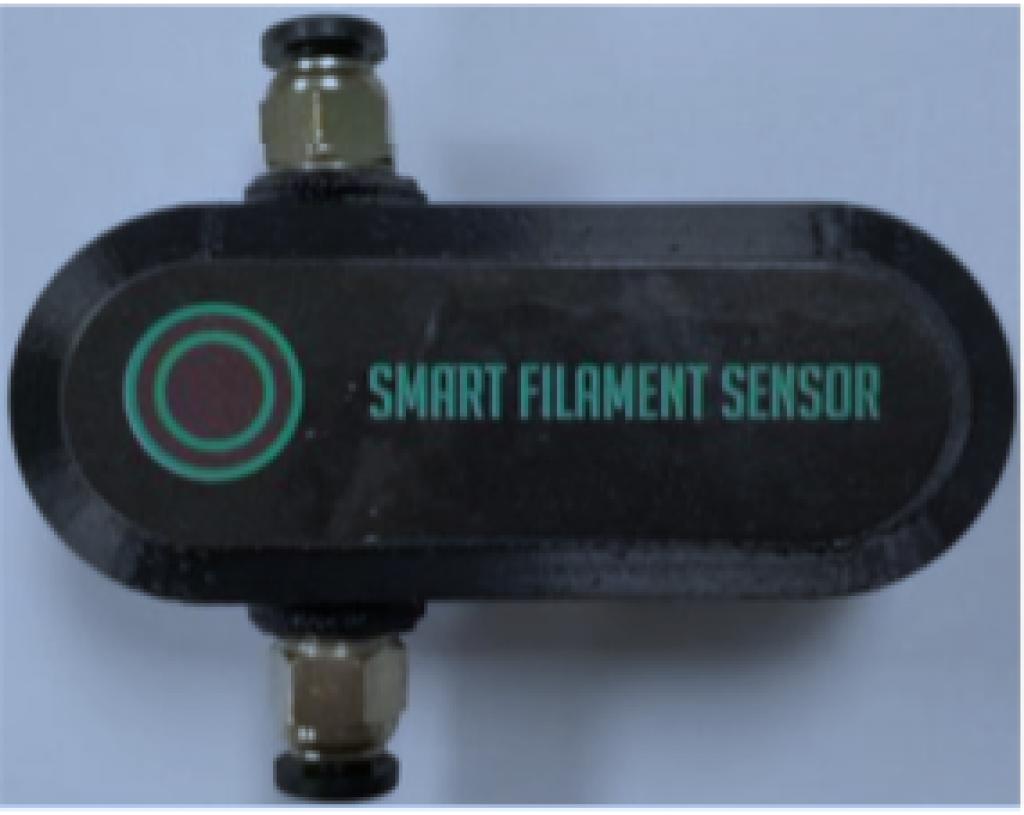 Description
These mounts fit for the BTT Smart Filament Motion Sensor. You can also use two of the housing screws and I have seen other mounts that replace the back of the housing, but I wanted something that is easy to remove, if I have to. You just have to unplug the cable and then the sensor snaps into the mount. To unmount unplug the cable first. I have created two versions to mount the part vertically or horizontally.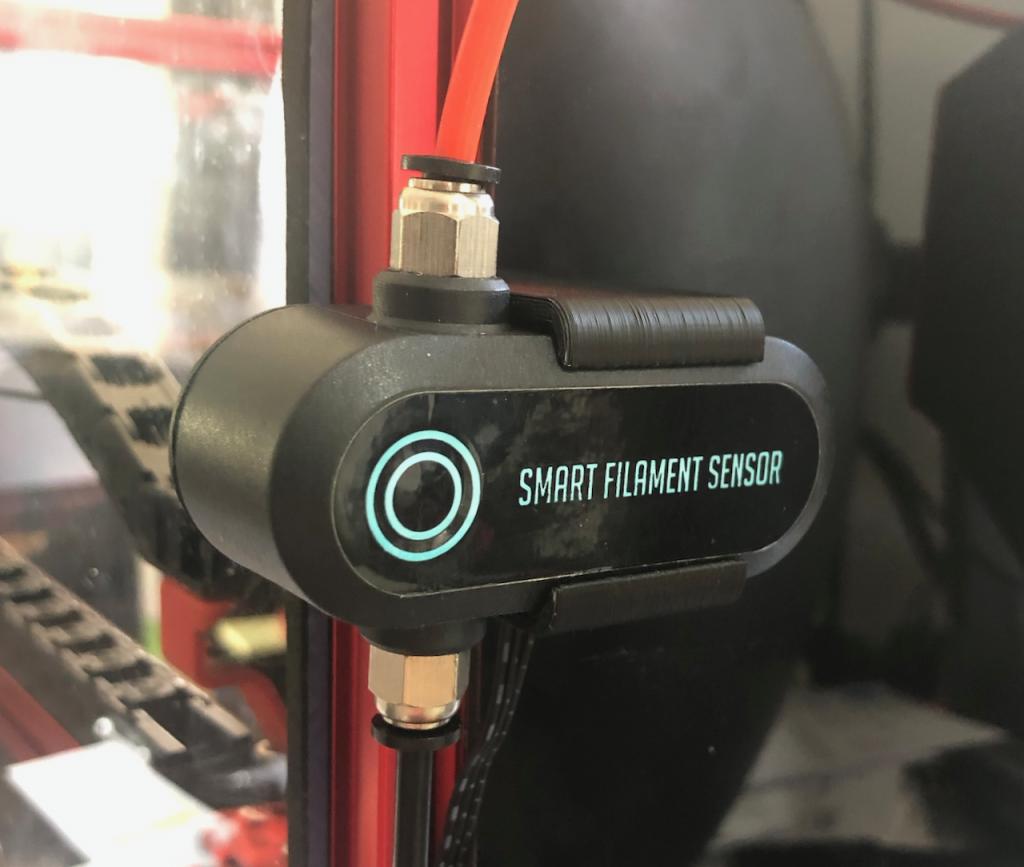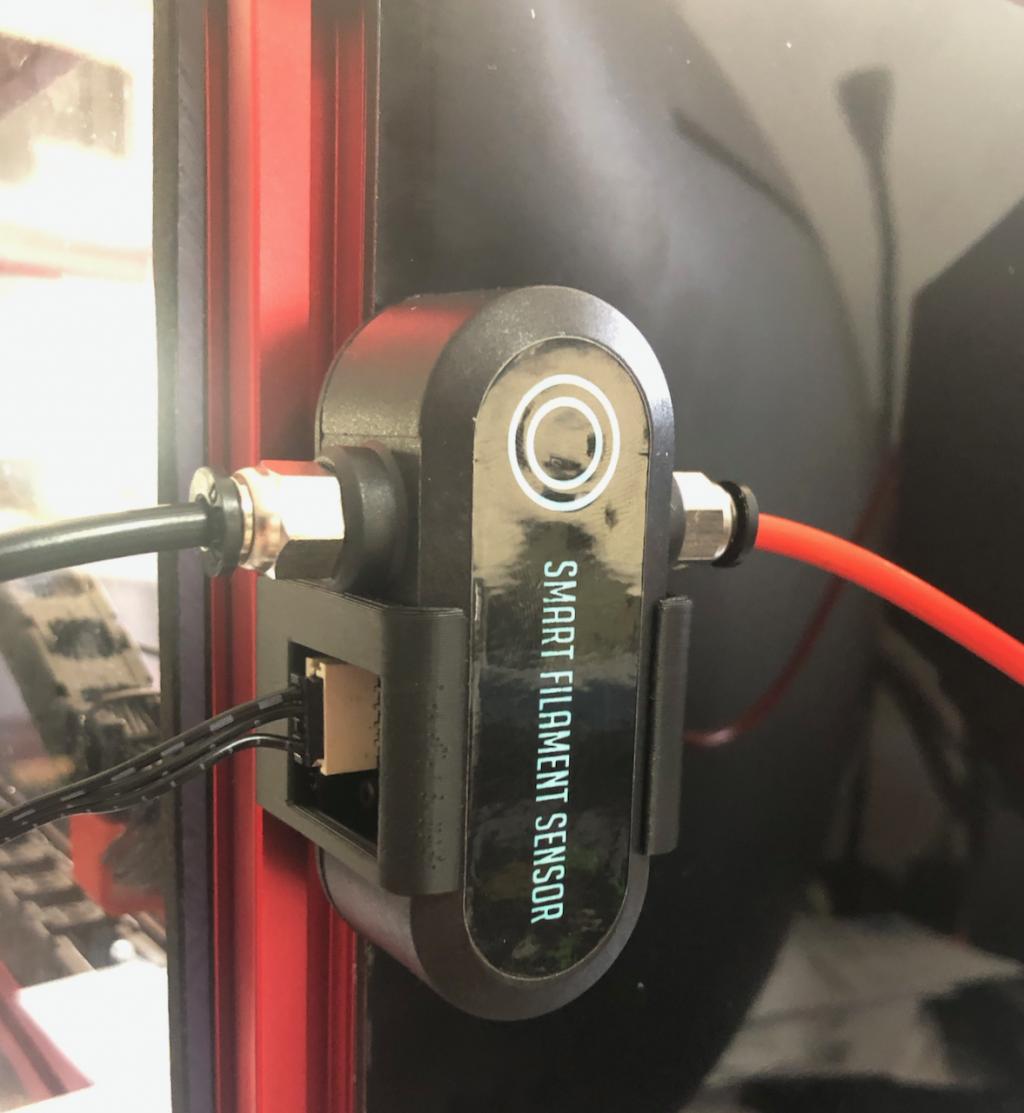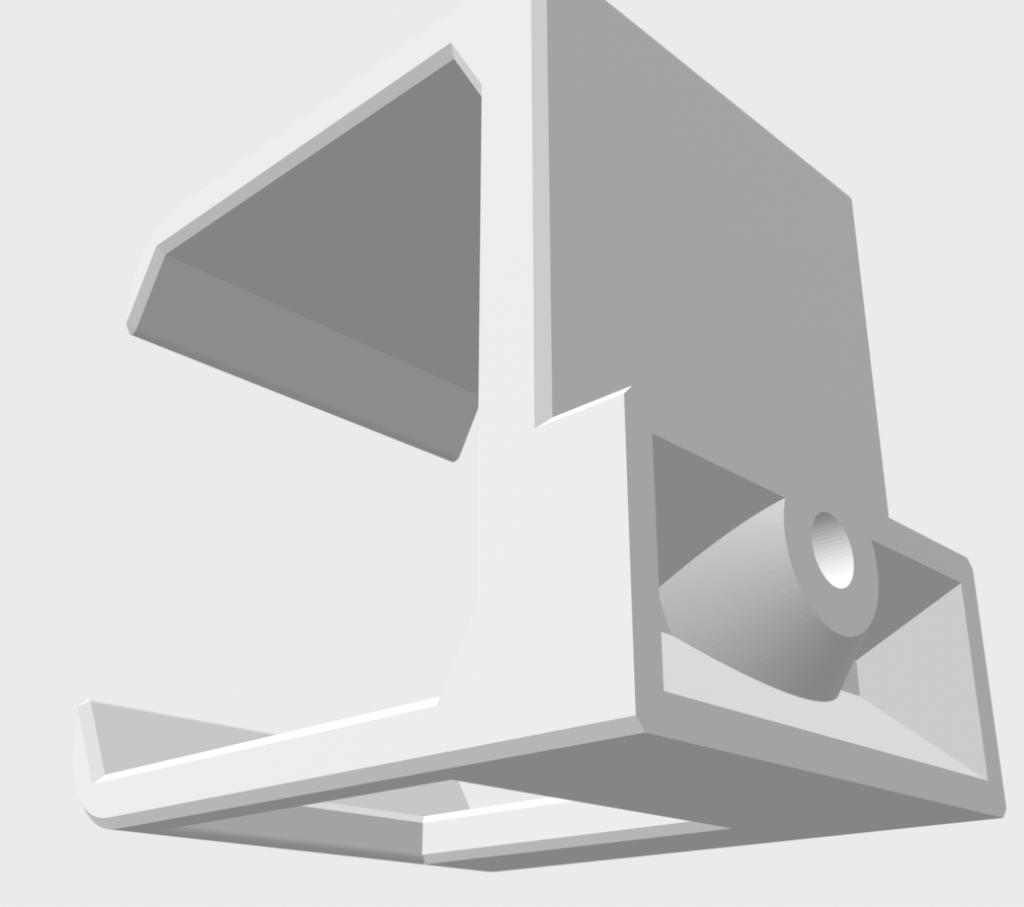 The installation with BTT SKR boards is easy. The connector already fits to the board connector like the E0 DET.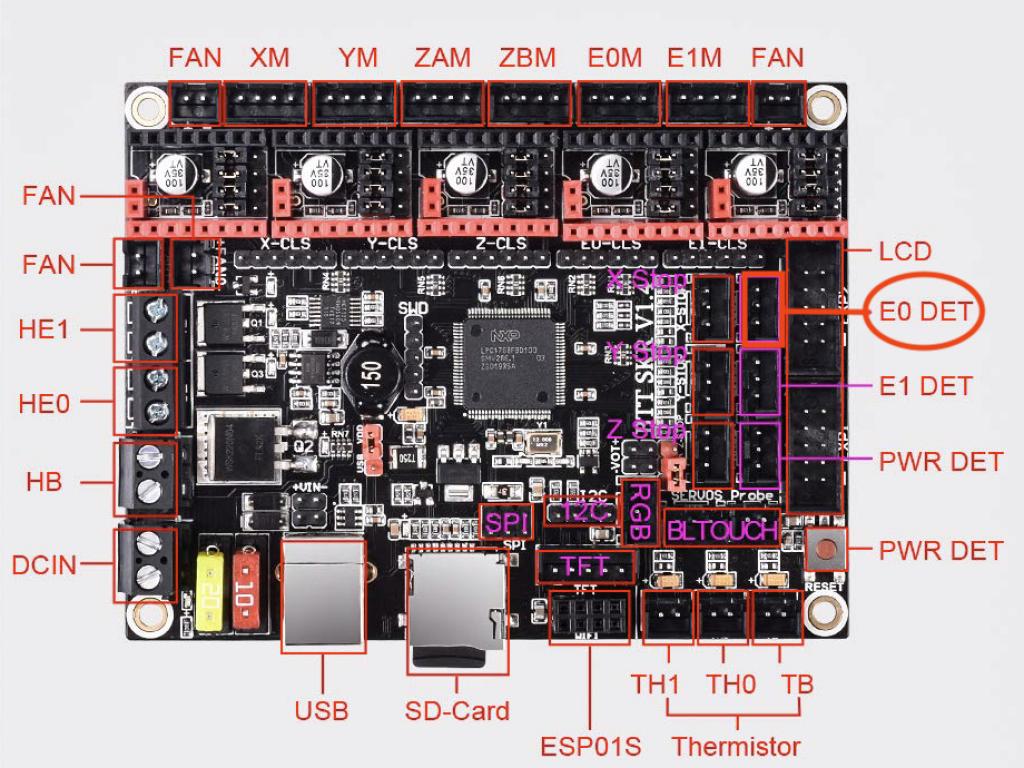 S=Signal, G=Ground(-) and V=Voltage( 3.3-5V)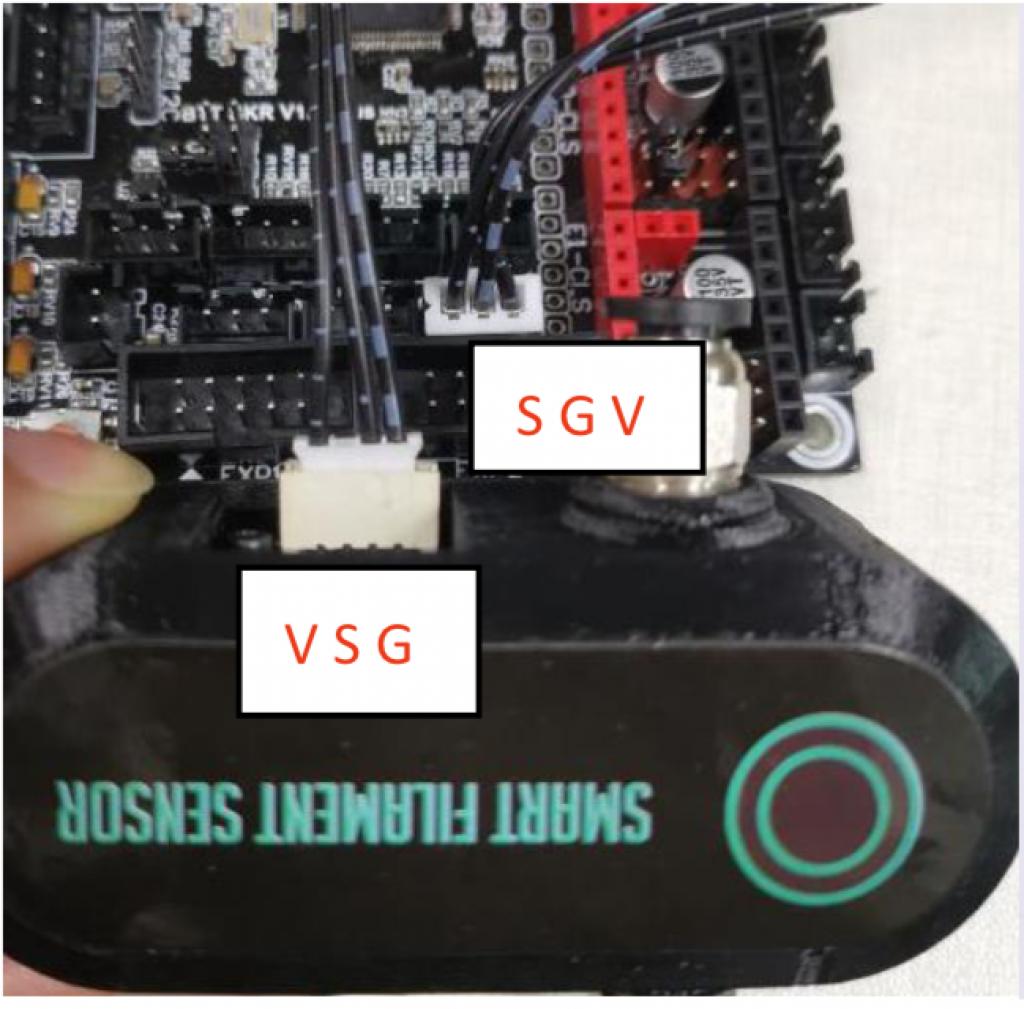 The next step is to configure Klipper. If you use the E0 DET connector then the pin is P1.26 (or xP1.26 if you connected to the x board). It is documented here -