2
About This File
Slender layer fan for 2.4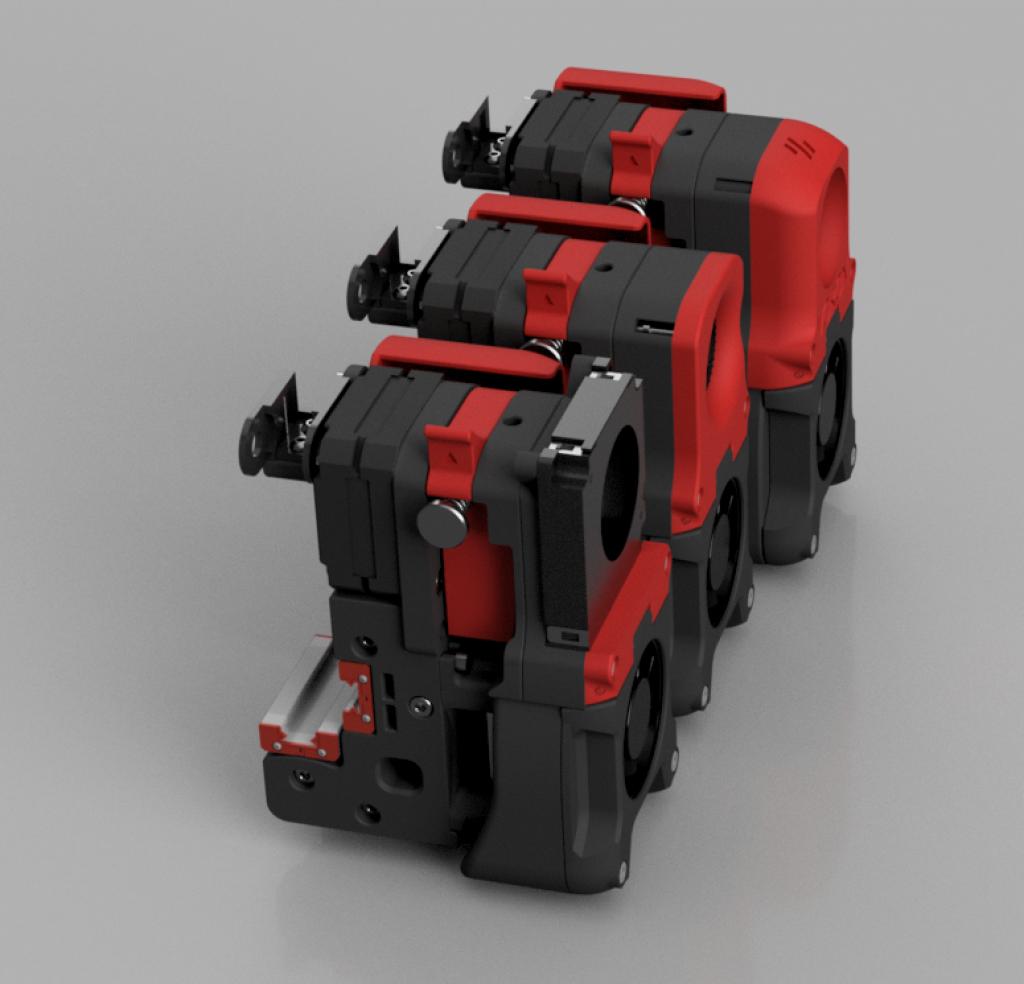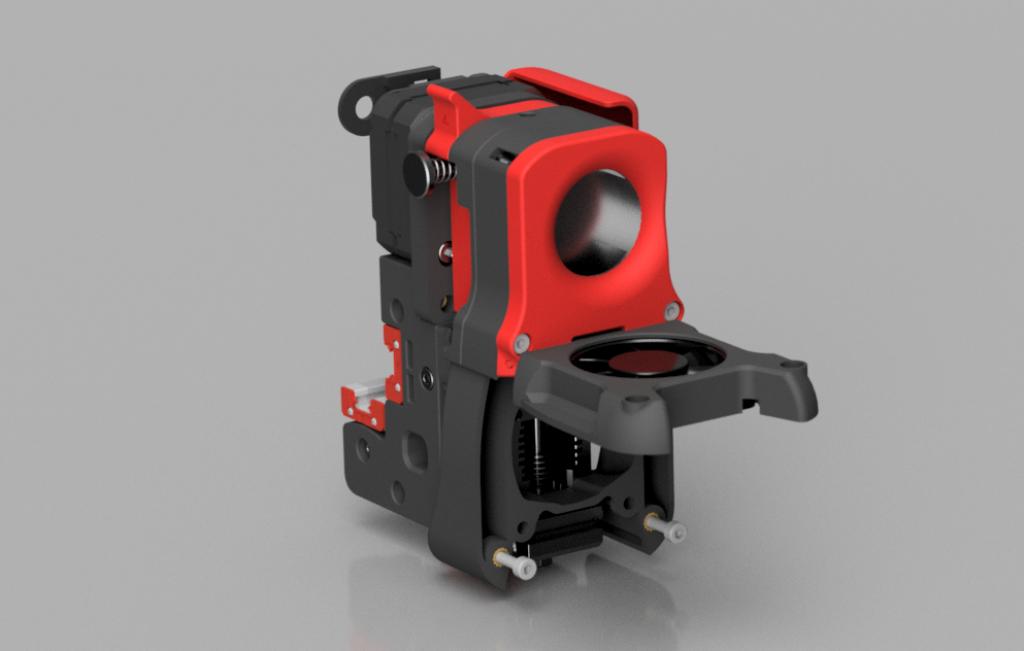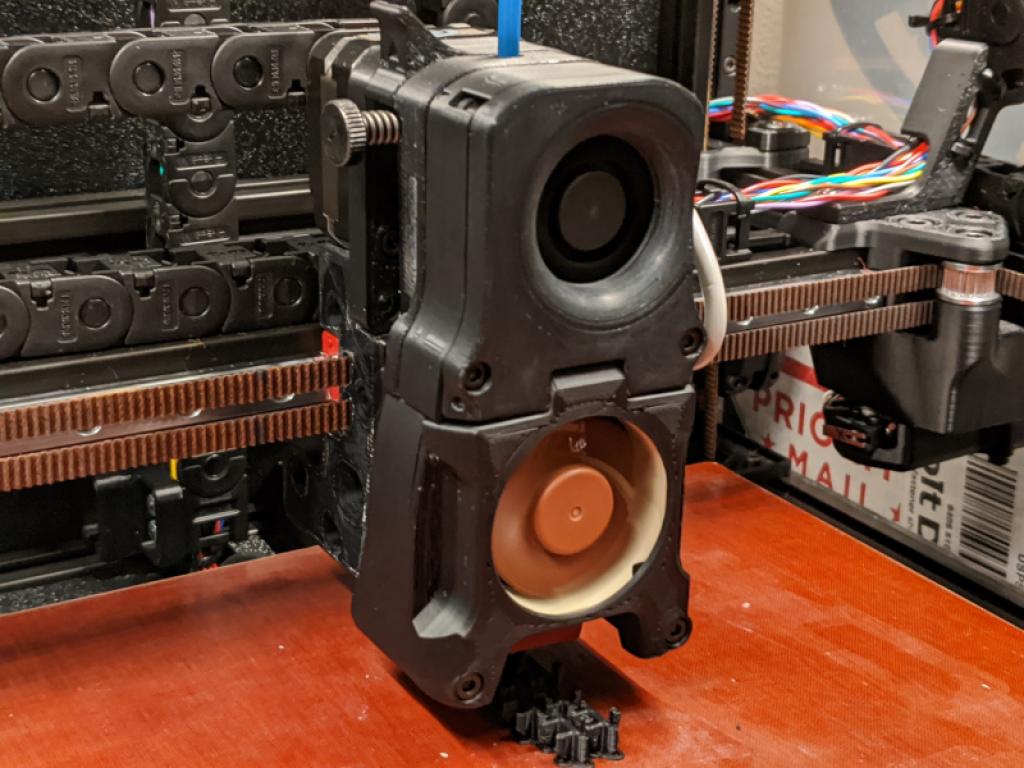 About
For the Mosquito hotend, this mod shortens the Afterburner tool head by 10mm along Y. It reduces weight at the maximum lever point on the tool head and gives an open duct so you can service the interior in case of a dropped screw or similar.
You will switch to a smaller layer fan for weight and size benefits, at the cost of maximum air throughput. For ABS, ASA, Nylon and other low-fan materials this is often sufficient but you may struggle with PLA.
There is an option for a prettier 40x10 (the one from 2.2) and a lighter, more utilitarian 50x10 which is better on all counts except cosmetically.
BOM
A Mosquito hotend
6x m3x3.8 heat set inserts
2x m3x12
2x m3x16
2x m3x20
2x m3x30
STLs
Assembly
You are replacing the front half of your print head. You'll need to replace the front mosquito mount with the new shroud, so tear it down a bit (leave your clockwork intact, we're not messing with that)
Put in the heat set inserts. 2 on top of blower_lid, 2 in the duct and the 2 on the backside of the duct for bolting the hotend case together. (5010 does not have heat set inserts on the