About This File
Voron 2.4 Bottom Skirts for a 320mm build frame.
These bottom skirts have been modified to fit a 320mm build (frame footprint of 480mm x 480mm).
If you use the standard rear plug panels (filtered mains or regular) then print the skirts as provided.
However, if you want to add a keystone jack to the filtered mains rear panel then print one each of the front skirt and head over to my other mod for the rear skirts.
Front View (the awesome accented front panel by Mjoaris is shown but this works with the standard panel as well)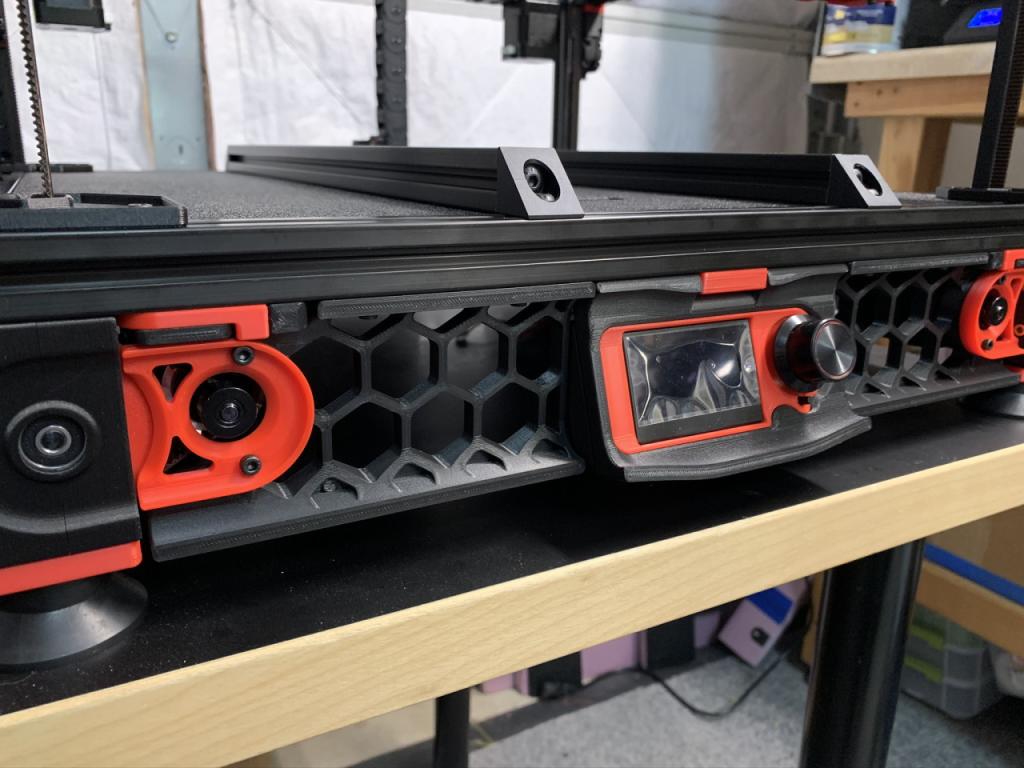 Side View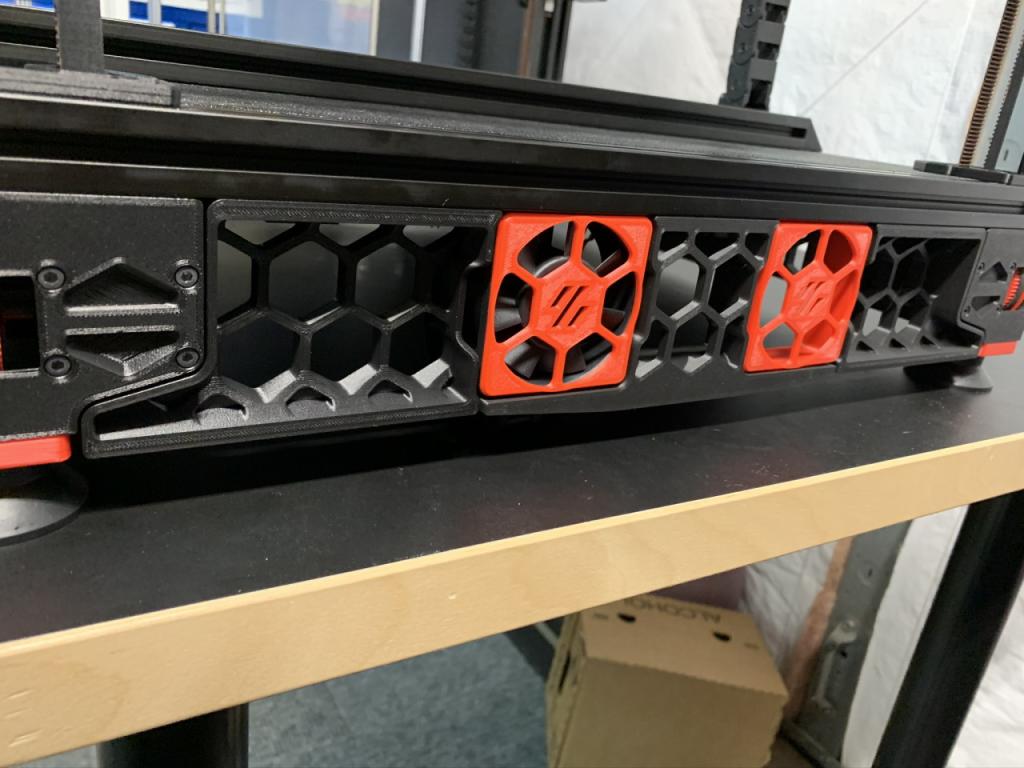 Rear View